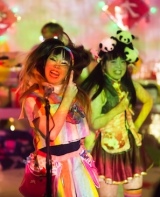 "Extreme Voices" by Miss Revolutionary Idol Berserker has been one of the most controversially discussed performances of the opening weekend of the festival, also among the Festival Grant Awardees.
Responding to Richard Antrobus' review, Malayan artist Ren Xin Lee is strongly objecting against his reading of the performance in her text.
What is your view on it?