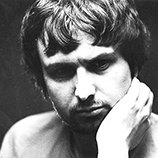 Andrej Mirčev
Fellow
Andrej Mirčev is a scholar of performance studies, and a visual artist and dramaturge. He studied philosophy, history and theatre studies in Zagreb and completed his PhD at the FU Berlin's International Research Training Group Interart Studies. In his work, he experiments with constellations between different media (photography, video, performance, installation). He has participated in several group and solo shows. His research has been presented at various conferences and he has published extensively in a wide range of publications. With a special interest in dance dramaturgy, Mirčev has successfully collaborated with many choreographers. He teaches the history of theatre as an assistant professor, as well as courses on dramaturgy and intermediality at the Acting and Media Department in Rijeka (Croatia). Since 2013 he has been a part of the scholarly network
Action Art Beyond the Iron Curtain
(funded by the German Research Foundation / DFG), dedicated to studying performance and action art in the former socialist countries of East Europe.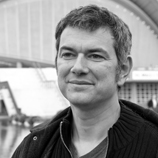 André Lepecki
Fellow
Curator, dramaturg, writer, André Lepecki is Associate Professor in Performance Studies at New York University. He graduated in cultural anthropology at the New University of Lisbon and obtained his masters and doctoral degree in Performance Studies at New York University. In the 1980s he was dramaturg for choreographers Vera Mantero and João Fiadeiro, in the 1990s for Meg Stuart and Damaged Goods. He co-directed with Bruce Mau the video-installation STRESS (MAK, Wien,2000), and with Rachael Swain the video-installation proXy (Performance Space, Sydney, 2003). With Eleonora Fabião he co-created the performance series Wording (2004-06). He co-curated with Stephanie Rosenthal and directed the first authorized remaking of Allan Kaprow's 18 Happenings in 6 Acts, for Haus der Kunst, Munich, and PERFORMA 07, NY. He has curated events for Haus der Kulturen der Welt, and Tanz im August. Since 2008 he is a Permanent Fellow at Haus der Kulturen der Welt, Berlin.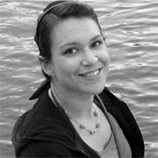 Ann-Christine Simke
Guest Author
Ann-Christine Simke is currently studying in the Master Programme for Theatre Studies at Free University Berlin.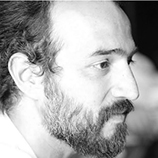 Ayat Najafi
Fellow
Born in Tehran, Ayat Najafi studied scenography in his hometown. Since 2000, he has staged his directorial works to both Iranian and international audiences. In 2003 Ayat established the Arta Atelier, focusing on an interdisciplinary multimedia approach to theater as well as experimental short and documentary film. He is also a cultural-scientific alumnus of the University of Konstanz. "Lady Tehran," which Ayat wrote and directed premiered in June 2009 in Berlin. In 2011 he followed with "Rasht-City of Women," also performed in Berlin. Ayat's first feature documentary "Football Under Cover", co-directed by David Assmann, premiered at the Berlin International Film Festival 2008, winning the Teddy Award for best documentary and the Prix Europa Iris for best multicultural television programme of 2009. Ayat has also been on several high-profile festival juries. He has written extensively for publications on art and culture.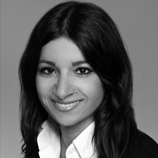 Azadeh Sharifi
Guest Author
Azadeh Sharifi is an independent researcher and author. Her research focuses on post-migrant theatre in Europe, identity politics, theatre and racism and postcolonial studies. She is now starting a new project on artists of color in Europe and their aesthetic work. She recently finished her project "Theatre and Migration. The impact of migration on the European Theatre" for the Balzan Prize Project "The Role of Independent Theatre in Contemporary European Theatre: Aesthetic and Structural Changes," organized by the German Centre of the International Theatre Institute, Berlin. She received her Ph.D. in Cultural Studies and Cultural Policy at the University of Hildesheim. Her dissertation thesis "Theater für Alle? Partizipation von Postmigranten am Beispiel der Bühnen der Stadt Köln" was published in 2011.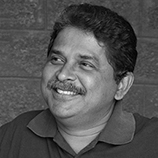 Balakrishnan Ananthakrishnan
Fellow
B. Ananthakrishnan is a professor in the department of theatre arts, Sarojini Naidu School of Arts & Communication, University of Hyderabad. He has obtained an MA in Drama and Theatre Arts from Pondicherry Central University and a Ph.D. in contemporary Malayalam theatre from the University of Madras. Since 1991 he has worked as researcher in the field of performance and folklore at St. Xavier's College, Palayamkottai, Tamil Nadu, and at the University of Calicut, Kerala, before joining S. N. School as associate professor in 2000. Currently, he teaches production process and contemporary Indian theatre. Specializing in Indian performance studies, he has published articles on Indian theatre in journals such as
Theatre India
and
Theatre Research International
, and has contributed to different anthologies and encyclopedia such as the
Encyclopedia of Asian Theatre
(edited by Sam Leiter, Greenwood, Westport, 2007). As the executive committee member of the International Federation for Theatre Research (IFTR) and founder general secretary of the Indian Society for Theatre Research (ISTR), he has taken up different research initiatives on theatre to foster the research culture in the field.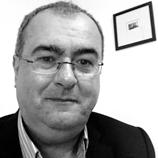 Brian Singleton
Fellow
Brian Singleton is Associate Professor and Head of Drama at Trinity College Dublin, former Editor of Theatre Research International (Cambridge University Press) and President of the International Federation for Theatre Research. His principal research interests lie in the fields of orientalism and interculturalism in performance, and he has published widely on numerous aspects of those genres in European theatre, from popular musical theatre in the monograph
Oscar Asche, Orientalism and British Musical Comedy
(Praeger, 2004) to a variety of publications on French intercultural performance from Antonin Artaud to Ariane Mnouchkine. Within that same generic compass, he is particularly interested in issues of gender and sexuality not only in performative representation but also in terms of the performative agency of social networking.
Camilla Loeffler Berg
Guest Author
Camilla Loeffler Berg is a student at the Institute for Cultural Policy at the University of Hildesheim, the "Cultural Policy for the Arts in Development" UNESCO Chair.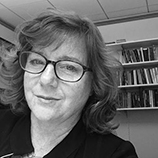 Catherine M. Cole
Fellow
Catherine M. Cole is Professor of Drama and Dean of the Arts at the University of Washington, and the author of
Performing South Africa's Truth Commission: Stages of Transition
(2010) and
Ghana's Concert Party Theatre
(2001). Cole has co-edited the book
Africa After Gender?
(2007) and special journal issues on "African and Afro-Caribbean Performance" and "Routes of Blackface" for
Theatre Survey
and
TDR
, respectively. Cole's disability dance theater piece
Five Foot Feat
toured North America between 2002 and 2005. She has published articles in
Africa, Boom: A Journal of California
,
Critical Inquiry
,
Dissidences: Hispanic Journal of Theory and Criticism
,
Disability Studies Quarterly
,
Research in African Literatures
,
Theatre
,
Theatre Journal
,
Theatre Survey
, and
TDR
, as well as numerous chapters in edited volumes. Cole has held previous positions as Chair of the Department of Theater, Dance and Performance Studies at the University of California, Berkeley, and as senior editor of the journal
Theatre Survey
.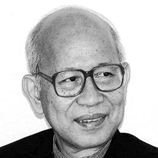 Chetana Nagavajara
Fellow
Professor emeritus of German at Silpakorn University, Thailand. A scholar of Comparative Literature, trained in Cambridge and Tübingen, he has had extensive experience in teaching, research, and university administration. His scholarly works address such areas as Western, Thai, and Comparative Literature and Interart Studies. With a grant from the Humboldt Foundation, he has been studying the rebirth of the discipline of Comparative Literature in Germany after WWII. He is a frequent visitor to Berlin, having been associated with the Institute for Comparative Literature of the Freie Universität Berlin and the Centre for Cultural and Literary Research.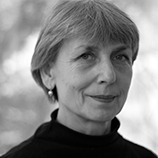 Christel Weiler
Director
Christel Weiler started her research on intercultural theatre already in the 1980s with a book on "Cultural Exchange in the theatre" about the work of Robert Wilson and Eugenio Barba. Her current interest goes to all sorts and appearances of postmigrant/postcolonial theatre, especially in Berlin. Most recently she organized a workshop with Jacqueline Lo on "Diversity in Berlin" to be accomplished at the Research Center. Christel Weiler is Associate Director and Program Manager of the Centre for Interweaving Performance Cultures.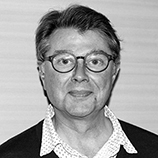 Cody Poulton
Fellow
Cody Poulton is Professor of Japanese literature and theater in the Department of Pacific and Asian Studies at the University of Victoria, Canada, where he has taught since 1988. He is the author of
Spirits of Another Sort: The Plays of Izumi Kyōka
(Michigan UP, 2001) and
A Beggar's Art: Scripting Modernity in Japanese Drama, 1900-1930
(Hawaii UP, 2010). He is co-editor of: with Zdenka Svarcova,
Dreams and Shadows: Tanizaki and Japanese Poetics in Prague—Essays in Honour of Anthony V. Liman.
(Prague: Karolinum, 2007); with Katsuhiko Endo and Richard King,
Sino-Japanese Transculturation: from the late nineteenth century to the end of the Pacific War
(Lanham, Maryland: Lexington Books, 2011); and, with Mitsuya Mori and J. Thomas Rimer,
The Columbia Anthology of Modern Japanese Drama
(Columbia UP, 2014). He has also translated kabuki and contemporary Japanese drama for such multivolume series as
Kabuki Plays on Stage
(Hawaii UP, 2002-03) and
Half a Century of Japanese Theater
(Kinokuniya Shoten, 1999-2009).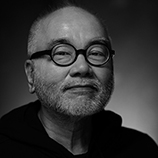 Danny Yung
Fellow
As an artist and a theater director, I have been approaching stage creations as critiques/critiquing, which has meant that my stage works are often considered as forms of dramaturgy in their own right. In addition, as the recipient of various medals and prizes for my contributions in cultural exchanges, I also see "cultural exchanges" as my approach to stage creations, which has inspired me to learn/research more about what constitutes the essence of cultural exchanges. Over the past two decades, I have been working closely with traditional theater artists from China (trained in
xiqu
, i.e. Chinese opera) as well as with artists from different parts of Asia in order to explore ways to preserve and develop these traditional (dying) art forms in our contemporary context. One of my decade-long, ongoing theater works of this nature, "Flee by Night", will be presented at the theater of the Akademie der Künste in Berlin on 5 & 6 November 2016. During my residency, I would like to revisit and reflect on my explorations related to the trans-cultural experimentation of my art throughout the last forty years, which span theater and the visual arts. I would also like to organize my writings and correspondences on related subjects.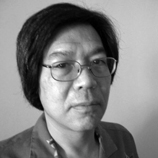 Daryl Chin
Fellow
Daryl Chin is an artist, critic and curator who has been part of the New York City art world for 40 years. As a curator, he held a residency at the Department of Film of The Museum of Modern Art (1978-80); he has served as a guest curator at The Whitney Museum of American Art among others. As a critic, he began his career as Managing Editor of Film Culture Magazine (1976-77); he was Associate Editor of PAJ (Performing Arts Journal) from 1989 to 2004. His essays are included in such anthologies as Asia in New York City: A Cultural Guide (2000), M/E/A/N/I/N/G: An Anthology of Artists' Writings, Theory, and Criticism, edited by Susan Bee and Mira Schor (2000), Tokens? The NYC Asian American Experience On Stage, edited by Alvin Eng (1999), Queer Looks, edited by Martha Gever, John Greyson and Pratibha Parmar, and Mediating History, edited by Barbara Abrash and Catherine Egan (1992). As a performance artist, he has created over 30 performance pieces from 1976 to 1985. His play The Dialectic of Enlightenment was published by Theatre Communications Group as part of their Plays-in-Process series in 1983. Currently, he maintains a cultural blog, Documents on Art & Cinema (www.d-a-c.blogspot.com).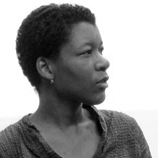 Daniele Daude
Guest Author
Daniele Daude holds a Ph.D. in Theater Studies from the Freie Universität Berlin and a Ph.D. in Musicology from the Université Paris 8. She teaches in Germany and France (Humboldt-Universität zu Berlin, Berlin University of the Arts, Caribbean University of the Arts). She recently published
Oper als Aufführung
(transcript 2014) on opera analysis. Her research focuses on the history of opera production, semiotics of theater, postcolonial analysis and performance theories. Currently she is preparing her post doctorate project on ideology and performances. See also:
danielegdaude.com
,
operaco.blogspot.com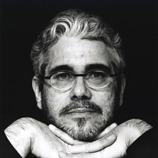 David Moss
Fellow
David Moss is considered one of the most innovative singers and percussionists in contemporary music. He has performed his solo and theatre work all over the world, from New York (Lincoln Center) to Venezia (Theatro La Fenice) to Brisbane (Festival). In 1991 he received a Guggenheim Fellowship; in 1992 a DAAD Fellowship (Berlin). Moss is the co-founder and artistic director of the Institute for Living Voice. Moss has sung with the Berlin Philharmonic under Sir Simon Rattle, made his Carnegie Hall debut with the American Composers Orchestra, sings regularly with the Ensemble Modern. He was a featured soloist in Luciano Berio's "Cronaca del Luogo" at the Salzburg Festival and returned to Salzburg in 2001 as Prince Orlovsky in "Die Fledermaus". Moss sings in Heiner Goebbels' orchestra work "Surrogate Cities" and music-theatre work "Prometheus".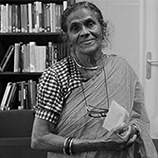 Daya Bai
Guest Author
Daya Bai (originally Mercy Mathew) is a social activist from Kerala (India) working for the upliftment of tribals in central India. At present she lives in Barul village of Chhindwara district in Madhya Pradesh.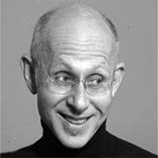 David Savran
Fellow
David Savran is a specialist in twentieth and twenty-first century theatre, music theatre, popular culture, gender studies, and social theory. He is the author of eight books, including the first monograph on the Wooster Group, "Breaking the Rules" (1986), and, most recently, "Highbrow/Lowdown: Theater, Jazz, and the Making of the New Middle Class," the winner of the Joe A. Callaway Prize and the Kurt Weill Prize. He has served as a judge for the Obie Awards and the Lucille Lortel Awards and was a juror for the 2011 and 2012 Pulitzer Prize in Drama. He delivered the Messenger Lectures at Cornell University in 2012 on Branding and Cultural Performance and is co-editor of the Journal of American Drama and Theatre and former vice president of the American Society for Theatre Research. He is Distinguished Professor of Theatre and holds the Vera Mowry Roberts Chair in American Theatre at the Graduate Center of the City University of New York.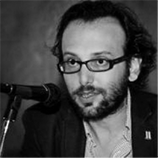 Fadi Fayad Skeiker
Guest Author
Fadi Fayad Skeiker is an associate professor of theater arts at the University of Jordan, and currently a visiting researcher at Free University of Berlin with support of an Erasmus grant. His work has been focusing on using applied theater as a tool to address human rights issues, refugees issues, and youth. Fadi Fayad Skeiker is an associate professor of theater arts at the University of Jordan, and currently a visiting researcher at Free University of Berlin with support of an Erasmus grant.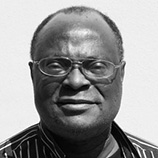 Femi Osofisan
Fellow
Femi Osofisan studied in Ibadan, Dakar and Paris, and taught theater and comparative literature at the University of Ibadan for 34 years. Since his recent retirement, he has been appointed Professor Emeritus by the same university. Osofisan's professional experience is manifold—he is an award-winning poet, writer, actor, company director, journalist and scholar. But it is as a playwright that he established his reputation, having written and produced over fifty plays, roughly half of which have been published. Among these are a series of plays that speak to Osofisan's long-standing interest in reinterpreting European works in the context of African—specifically Yoruba—traditions and customs. He approaches his continuous search for a viable modern written theater that would still be authentically African not only in terms of shared thematic concerns but, more importantly, with a view to form and technique. He has worked on several canonical texts—including Shakespeare, Chekhov, Gogol, Brecht, Feydeau, Frisch and Sophocles—and discussed in his essays the consequences of this interweaving of cultures aimed at producing a new synthesis. What is the result of the commingling of Soyinka and Brecht or Grotowski, Clark and Ogunde with Barrault, Rotimi with Mnouchekine, and so on, particularly against the backdrop of our traditional performance aesthetics? How can all these elements be pressed into the service of a "committed theater" in the age of globalized neo-colonialism and increasingly globalized terrorism on the one hand, and of "Nollywood" and proliferating Pentecostal movements on the other?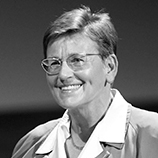 Erika Fischer-Lichte
Director
Erika Fischer-Lichte is director the International Research Centre "Interweaving Performance Cultures" and Professor of Theatre Studies at the Freie Universität Berlin. From 1995 to 1999 she was President of the International Federation for Theatre Research. She is a member of the Academia Europaea, the Academy of Sciences at Goettingen, and the Berlin-Brandenburg Academy of Sciences. She has published widely in the fields of aesthetics, theory of literature, art, and theatre, in particular on semiotics and performativity, theatre history, and contemporary theatre. Among her numerous publications are Global Ibsen. Performing Multiple Modernities (2010), The Transformative Power of Performance: A New Aesthetics (2008, German 2004), Theatre, Sacrifice, Ritual. Exploring Forms of Political Theatre (2005), History of European Drama and Theatre (2002, German 1990), The Show and the Gaze of Theatre: A European Perspective (1997), The Semiotics of Theatre (1992, German 1983), and The Dramatic Touch of Difference: Theatre, Own and Foreign (1990).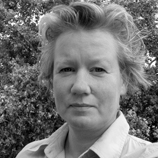 Friederike Felbeck
Fellow
Director, writer and producer. After her studies with Jürgen Flimm, she worked as personal assistant to Armand Gatti und Roberto Ciulli. Her debut after Pasolini's "Pig's Stall" was followed by productions of both classical and contemporary authors. She has written plays about fine artists Eva Hesse and Alexej von Jawlensky and developed performances concerned with urban development and architecture. Her travels have frequently led her to the Middle East, initiating the first Syrian-German co-production after Sadallah Wannus "Tuqûs al-ishârât wa al-tahawwulât". Her most recent productions include "Everyman" by Hofmannsthal, staged with actors from Germany and Senegal and "Antigone", performed on the grounds of a former National Socialist training institution, that after WWII transformed from military training area to memorial site. Still on-going is "Government Poetry", an artistic view on UNESCO's Convention on the Protection and Promotion of the Diversity of Cultural Expressions. As a lecturer, she has focussed on psychoanalysis and film and the role of art in Human Rights Education.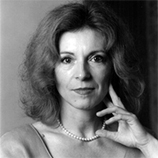 Gabriele Brandstetter
Director
Gabriele Brandstetter is co-director of the International Research Centre "Interweaving Performance Cultures" and Professor of Theatre and Dance Studies at Freie Universität Berlin since 2003. She is also vice-president of "Heinrich-von-Kleist-Society", a member of "German National Academy of Sciences Leopoldina" and a jury member for "art history, musicology, theatre-, film- and media-studies" of the DFG. Her research focus is on: history and aesthetics of dance from the 18th century until today, theatre and dance of the avant-garde; performance, theatricality and gender differences; concepts of body, movement and image. In 2004 she was awarded the "Gottfried-Wilhelm-Leibniz-Prize" by the DFG, and in 2011 the Federal Cross of Merit of the Federal Republic of Germany. Among her numerous book publications: Tanz-Lektüren. Körperbilder und Raumfiguren der Avantgarde (1995); ReMembering the Body (2000, co-ed. H. Völckers; Bild-Sprung. TanzTheaterBewegung im Wechsel der Medien (2005); Methoden der Tanzwissenschaft. Modellanalysen zu Pina Bauschs 'Sacre du Printemps' (2007, co-ed. G. Klein); Schwarm(E)Motion. Bewegung zwischen Affekt und Masse (2007, co-eds. B. Brandl-Risi, K. van Eikels), Tanz als Anthropologie (2007, co-ed. C. Wulf) , Prognosen über Bewegungen (2009, co-eds. S. Peters, K. van Eikels); Improvisieren. Paradoxien des Unvorhersehbaren. Kunst - Medien – Praxis (2010, co-eds. H.-F. Bormann, A. Matzke).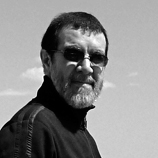 Gastón A. Alzate
Fellow
Gastón A. Alzate is Associate Professor of Theater and Literature at California State University, Los Angeles. He previously acted as Founding Director of Latin American, Latino, and Caribbean Studies (LALACS) at Gustavus Adolphus College, Minnesota (1997- 2006). Before coming to the United States, he worked as an art critic for the Sunday magazine of the Colombian daily El Espectador, and for the Revista Arte Internacional of the Bogotá Museum of Modern Art, Colombia. His publications include a study of Colombian poet Álvaro Mutis, which won the National Essay Prize in his native country, and a study of contemporary Mexican cabaret. He is co-editor of the peer-reviewed Journal of Theatricalities and Visual Culture KARPA (http://www.calstatela.edu/misc/karpa). Since 2005, he has been a member of the Editorial Board of Latin American Theatre Review. Since 2007, he has been part of the Irvine Hispanic Theater Research Group directed by Juan Villegas (editor of Gestos). He has published in the fields of Latin American theatre, film, popular culture, and literature in Colombia, Mexico, Spain, and the US.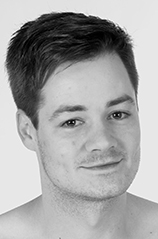 Gavin Krastin
Guest Author
Gavin Krastin is a South African performance artist, theater-maker and designer, scenographer and arts educator with an interest in the body's representation, limitation and operation in alternative, layered spaces. His work is inspired by his immediate South African environment and the history embedded in its shifting socio-political climate. The social underpinnings and philosophies of space intrigue him and inspire a questioning of operational systems, thresholds, proximities and the politics of boundary-crossings and transgressions (and the myth making thereof) in his work. He presents works at numerous festivals in South Africa and internationally. In 2016, he is an awardee of the Theaterformen Festival Grant reporting for Textures from the festival and the research atelier
Our Common Futures
.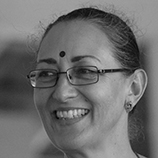 Hanne M. de Bruin
Fellow
Johanna (Hanne) M. de Bruin (1959) holds a Ph.D. in Indology from the University of Leiden, Netherlands. Her research and practical work covers different popular theatre forms in rural Tamil Nadu, including Kattaikkuttu, drama and the rural Devadasi tradition. She has a special interest in the (stigmatized) position and contribution of women performers to the rural stage, the role of elementary education in the formation of rural children in Tamil Nadu, and issues revolving around social stigma. Her publications include the Tamil version and English translation of an all-night Kattaikkuttu play,
Karṇa Mōkṣam or Karṇa's Death: A Play by Pukalentippulavar
(1998),
Kaṭṭaikkūttu: The Flexibility of a South Indian Theatre Tradition
(1999) and
Leprosy in South India: Stigma and Strategies of Coping
(1996). She edited a
Seagull Theatre Quarterly Special Issue
on
Hybrid Theatres in India
(2001) and co-edited the monograph
Between Shame and Fame: Performing Women & Women Performers in India
(2011) with Heidrun Brückner and Heike Moser. Together with her husband, Kattaikkuttu actor, director and playwright P. Rajagopal, she founded the Kattaikkuttu Sangam (1990), a grassroots association of professional performers, and the Sangam's ground-breaking project, the Kattaikkuttu Gurukulam (2002). Since 2001, Hanne has been working full-time for the Sangam, initially as facilitator and more recently as its executive director, programme director and principal fundraiser. She is involved in the Gurukulam's day-to-day artistic, educational and financial management and accompanies its new productions as a dramaturg and costume designer. She has curated three large scale rural festivals of the Sangam in 2000, 2005 and 2015, offering equal space and time to performing art forms without labelling each as folk, traditional, classical or modern/contemporary. These festivals offered rural audiences access to South Indian theatre, dance and puppetry forms that normally remain outside their sphere of contact, and allowed urban/international spectators to witness Kattaikkuttu's vibrant performance scene. Hanne is a member of the India Theatre Forum and an alumni of the ATSA arts management course instituted by the South Asian network of the Goethe Institutes, New Delhi. www.kattaikkuttu.org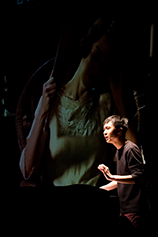 Ho Rui An
Guest Author
Ho Rui An is an artist and writer working in the intersections of contemporary art, cinema, performance and theory. He writes, talks and thinks around images, investigating their sites of emergence, transmission and disappearance within contemporary visual culture. He has presented projects at the 2nd Kochi-Muziris Biennale, TPAM Performing Arts Meeting in Yokohama, NUS Museum (Singapore), Serpentine Galleries (London), LUMA/Westbau (Zürich), Para Site (Hong Kong) and Witte de With (Rotterdam). He is the Singapore desk editor for ArtAsiaPacific and has contributed to numerous publications. He lives and works in Singapore. In 2016, he is an awardee of the Theaterformen Festival Grant reporting for Textures from the festival and the research atelier
Our Common Futures
.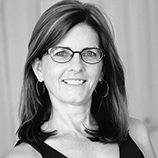 Jacqueline Shea Murphy
Fellow
Jacqueline Shea Murphy is a professor in the University of California, Riverside's dance department. She has published on the topic of Native American and Indigenous dance history and contemporary choreography in journals including
Biography, Theatre Research International, Interventions, and Discourses in Dance
, and in
"The People Have Never Stopped Dancing": Native American Modern Dance Histories
(2007), awarded the 2008 de la Torre Bueno Prize® for outstanding book of the year in dance studies by the Society of Dance History Scholars (SDHS). Through this writing, in her lectures and teaching, and through producing numerous showcases, panels, and symposia on Indigenous choreography at conferences and through the "Indigenous Choreographers at Riverside" project, she has helped bring Indigenous choreography into visibility to dance studies scholars. She has a background in literary studies and creative writing, and is co-editor of
Bodies of the Text: Dance as Theory: Dance as Theory, Literature as Dance
(1995).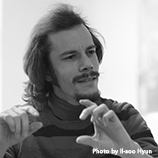 Jan Creutzenberg
Guest Author
He holds an M.A. in theatre studies from Freie Universität Berlin, where he recently defended his Ph.D. thesis on contemporary
pansori
. He has been living in Seoul since 2010 and currently teaches as an assistant professor at Sungshin University. He conducts research on Korean theater and music, recently contributed articles to
The Routledge Handbook of Asian Theatre
(2016), and translated Korean theater plays. In addition, he coordinates the "Asian Composers Showcase" for Goethe-Institut Korea. Besides pansori and changgeuk, he is particularly interested in the role of traditional arts today, as well as in the transcultural interweaving of performance practices. He reports on theater, music and art in Korea on his English-language blog seoulstages.wordpress.com. Creutzenberg organized the symposium "Pansori in Europe: Mediation and Appropriation" together with journalist and music curator Matthias R. Entreß for the Korean Cultural Center (additional support: Literature Translation Institute of Korea).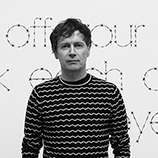 Janez Janša
Fellow
Janez Janša is a contemporary artist, who in 2007, together with two other Slovenian artists, changed his name to that of the twice-elected conservative Prime Minister of Slovenia. Janša's interdisciplinary work as a theatre director and performer focuses on the relation between art and the social and political context surrounding it, and reflects on questions of the performers' as well as the spectators' responsibility. Many of his works address the status of performance in neoliberal societies, including (together with Peter Šenk)
Refugee Camp for the Citizens of the First World
(2004) and
We are all Marlene Dietrich FOR
(with Erna Ómarsdóttir, 2005), a performance for soldiers in peacekeeping missions in the tradition of army entertainment shows. In his exhibition
Life in Progress
(2008), the audience re-enacted famous historical performance art actions. For Janša, artistic practice, theoretical reflection and political involvement are not separate: he is also the founding director of Maska, a non-profit organization based in Ljubljana, Slovenia, involved in publishing, production and education, which has published several books on contemporary dance and theatre. He is the author of a book on Jan Fabre's early works (
La discipline du chaos, le chaos de la discipline
, 1994).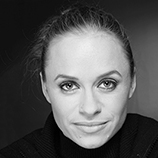 Johanna Devi
Fellow
Johanna Devi trained in contemporary dance and ballet from the age of six at Jessica Iwanson, Munich. She has also been studying Bharatanatyam in India, Germany, the USA and Canada since 1995. She concluded her studies with her 'arangetram' under Rajyashree Ramesh in Berlin in November 2006. Additionally, Johanna completed her modern dance training at danceworks-berlin e.V., and at the Alvin Ailey School of American Dance Theater in New York City. Besides her dance training she studied classical music (piano and music theory). Johanna has been working as a professional dancer and choreographer since 2007 and has danced and toured with several international dance companies. From 2006 she started to develop her particular movement language, which shaped her unique choreographic style and which she continues to adapt successfully. She deconstructs the Western and Eastern dance forms she was trained in to merge physical contrasts – resulting in a very personal movement style that represents her hybrid identity. In 2012 she founded the Johanna Devi Dance Company in Berlin. So far she has presented solo and company work in Europe, North America, the Middle East, India and Cuba.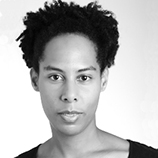 Joy Kristin Kalu
Guest Author
Joy Kristin Kalu holds an M.A. in Theater Studies and American Studies, and a Ph.D. in Theater Studies from the Free University Berlin. Currently a fellow of the International Research Training Group InterArt, she is preparing the publication of her dissertation "The Aesthetics of Repetition" (transcript 2013). She has worked with several theater companies and museums in Germany and the United States, including as an assistant director at the Thalia Theater in Hamburg and the Actors' Gang in Los Angeles, as a performer with Frank Castorf at the Volksbühne Berlin, as Christoph Schlingensief's production assistant, as an intern at The Wooster Group in New York and as a project assistant at Kunst-Werke, Institute for Contemporary Art in Berlin. In 2007 she initiated the kitchen and exhibition project "freitagskueche berlin" together with the visual artist Dennis Loesch and others. Her research interests include the aesthetics of contemporary German and American theatre and performance, the history of performance art and the aesthetics of applied theatre.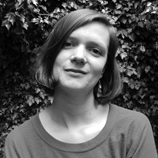 Julia Lemmle
Guest Author
Julia Lemmle, M.A. History and Literature, has focused on discourse analysis and gender issues and is teaching "Rhetorische Kompetenz" at the Freie Universität Berlin since 2008. In her artistic work for "Fräulein Bernd" she is doing research on the interdependency of masculinity, whiteness and class. Fräulein Bernd opens political and academic congresses with performance combining media analyses with a personal and biographic access to the issues adressed.
www.fraeuleinbernd.com
Recent publication: "Kann es denn rassistisch sein, wenn ich es nicht rassistisch meine? Weißsein, Theater & die Normalität rassistischer Darstellung" (
www.migration-boell.de/web/integration/47_3399.asp
).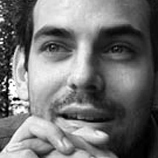 Kai Tuchmann
Guest Author
Kai Tuchmann is the executive head dramaturg of the Mainfranken Theater Würzburg. He studied theatre directing at the Hochschule für Schauspielkunst "Ernst Busch". During his studies he directed among others at the Stadttheater Brandenburg and the Maxim Gorki Theatre in Berlin. In 2004, his production "Eumeniden" (Aischylos) was awarded the Bensheimer Theaterpreis and in 2005 the same production was invited to the Ruhrfestspiele Recklinghausen. Together with his company "Iskra-Labor" he developed his diploma production "Woyzeck" and in 2006 they put on "The Book of Job" from the Old Testament, which was awarded the audience award at the "Berliner 100 Grad Festival" (HAU). Between 2006 and 2008, Kai Tuchmann worked as director at the Staatstheater Weimar. Since 2008, he has coordinated and curated several projects in the Middle East and Northern Africa for the Goethe-Institut. He worked and directed in Egypt, Iraq, Israel, Kenya, oPT, and Sudan. He has spoken and published on the relation between politics and aesthetics in Germany, the Netherlands, Sudan and the USA. In 2009, Kai Tuchmann held a fellowship of the State Berlin (NaFöG – Stipendium). Since 2010 he has been PHD student for Theatre Studies at the Freie Universität Berlin.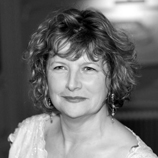 Kaite O'Reilly
Fellow
Kaite O'Reilly is a playwright, radio dramatist, writer, and dramaturg who works in disability arts and culture and mainstream culture. She has won various awards for her work, including the Peggy Ramsay Award for YARD (Bush Theatre, London) and Manchester Evening News Best Play of 2004 for Perfect (Contact Theatre, Manchester), while The Almond and the Seahorse (Sherman Cymru, Cardiff) was a finalist for the 2009 International Susan Smith Blackburn Award. Her acclaimed new version of Aeschylus' Persians was directed in August 2010 by Mike Pearson as part of the inaugural year of National Theatre Wales. She has recently received an Unlimited Commission, part of the Cultural Olympiad for the 2012 London Olympics, to create The 'd' Monologues, a series of short dramatic monologues written specifically for Deaf and disabled performers, from a "crip" perspective. Her plays are published by Faber & Faber and Oberon.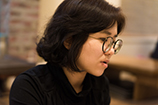 Kanghee Jeon
Guest Author
Kanghee Jeon (*1978) works and lives as a dramaturg and critic in Seoul. She studied Theater Studies at the Korea National University of Arts. She is interested in experimental theater with new writing styles, and has participated in works dealing with contemporary issues. She is also a festival planner. She has been working as a programmer in Seoul Fringe Festival since 2014, and as a dramaturg and executive director in Seoul Marginal Festival since 2016. In Recent days, her artistic development has been greatly influenced by intermediality and co-working with various artists.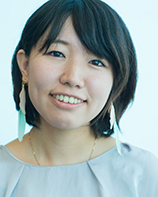 Kaori Nishio
Guest Author
Playwright, director, head of theater company Bird Park. Born in Tokyo in 1985. After a childhood in Malaysia she researched TERAYAMA Shuji at University of Tokyo (B.A.) and OTA Shogo at Tokyo University of the Arts (M.A.), and founded Bird Park in 2007. She has joined many residency programs and made site specific pieces, and was nominated for the 58th KISHIDA Kunio Drama Award. Furthermore, her major works were performed at Festival/Tokyo, Fujinokuni Arts Festival and so on. From 2015 she joined junior fellow of The Saison Foundation and won the first prize at Japanese Young Director Concours in 2016. In 2016, she is an awardee of the Theaterformen Festival Grant, reporting for
Textures
from the festival and the research atelier
Our Common Futures
.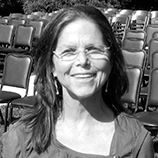 Katherine Mezur
Fellow
Katherine Mezur is a scholar/artist whose research focuses on transnational dance/theatre performance, gender studies, and new media performance in the Asia Pacific region. She holds a Ph.D. in Theatre and Dance, emphasis on Asian Performance, from the University of Hawai'i, Manoa. She is author of Beautiful Boys/Outlaw Bodies: Devising Female-likeness on the Kabuki Stage (Palgrave Macmillan), a history of the kabuki female gender performance and its contemporary practices, aesthetics, and politics. She choreographs and directs musicals, and experimental performance/media works. Her current research/practice focuses on the migrations of corporeal cultures through performance and visual art, which includes contemporary butoh's "diaspora" and dance theatre/media works by North East Asian artists. She has taught at Georgetown University, the University of Washington, Seattle, and CAL Arts. Her articles appear in journals such as Discourses in Dance and Women and Performance. She is an advisor/director for the "New Dance" grant program at the Yerba Buena Center for the Arts, (San Francisco, CA).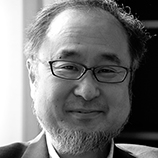 Kazuo Fujino
Fellow
Kazuo Fujino is Professor of Performing Arts, Cultural Policy and Arts Management at the Graduate School of Intercultural Studies, Kobe University. His area of specialization is the relationship between art and society mainly in the performing arts of Germany and Japan. He has published numerous books and articles on Richard Wagner. In addition to his research in the field, he has spent many years actively involved in working with chorus and opera. He applies his long-standing practical experience to his work and, in the last ten years, has been focusing increasingly on arts education and arts management. Six years ago he founded the Kobe International Music Festival with students and citizens of Kobe. He was the project leader for the university education reform program, The Education of Arts Management to Restore Urbiculture, run by the Ministry of Education, Culture, and Science in Japan from 2007 through 2010. He is a founding member of the Japan Association for Cultural Policy Research and has been involved in many cultural policy initiatives on a local level.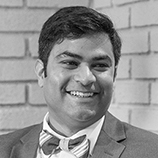 Kedar A. Kulkarni
Fellow
Kedar A. Kulkarni received his PhD in comparative literature from UC San Diego in 2013, and has been a postdoctoral fellow at Yale University and the Center for the History of Emotions at the Max Planck Institute for Human Development, Berlin. As a comparativist, his main interests lie in Indian literatures, their performance, and Indian drama. He is particularly interested in the intersections between printed/textual materials and their spread through performance. He is also interested more generally in postcolonial drama and literature.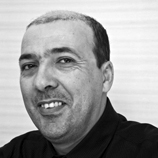 Khalid Amine
Fellow
Senior Professor of Comparative Literature and Performance Studies, Faculty of Letters and Humanities at Abdelmalek Essaadi University, Tétouan, Morocco. Since 1998, coordinator of the Research Group for Performance Studies at AEU; 2003-2008, member of the Executive Committee of the Union of Professional Theatre in Morocco; since 2006, Founding President of the International Centre for Performance Studies (NGO), Tangier; since January 2007, member of the Editorial Committee of Contemporary Theatre Review; since July 2007, Founding Member of the Arabic Working Group, International Federation for Theatre Research (FIRT); since 2004, main convener of the international conference Performing Tangier; Director of Tangier's Professional Theatre Festival (July 2006, July 2007 and July 2008). Khalid Amine is the Editor of ICPS Performance Studies Series and has published widely in international theatre journals such as TDR, Documenta, Journal of Middle Eastern and North African Intellectual and Cultural Studies or FIRT Journal.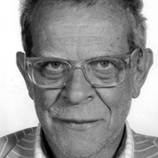 Klaus Peter Köpping
Permanent Fellow
Doctorate in social anthropology (ethnology) on millenarian and nativistic religious movements in modern Japan based on field research between 1966-1969. From 1969–1972, appointment to Associate Professorship in Fullerton, California; in 1972, Senior Lecturer and Reader at the University of Queensland, Brisbane, Australia; from 1984-1991, Foundation Chair (Baldwin Spencer Chair of Anthropology) at the University of Melbourne, Australia. In 1991, appointed professor at the Institute of Ethnology, University of Heidelberg, Germany (emeritus since 2005). Guest-Professorships in Japan at Sophia and Nagoya City Universities, ANU Research School of Pacific Studies, Canberra, Australia, and in the Philippines. Visiting Professor at Goldsmiths College, London, in charge of Post-Colonial Studies and Postgraduate Advisor at the Centre of Cultural Studies (2005-2007).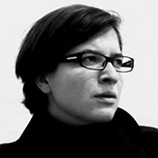 Kristin Flade
Guest Author
Kristin Flade studied Theatre Studies at the Free University of Berlin. Her works deal with the relation between artistic and academic research, and try to negotiate liminal spaces in between these. In these spaces she explores questions of "self" and "other", of representation and violence, virtual and corporeal effects of performance, and archiving.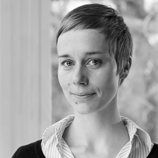 Katrin Wächter
Guest Author
Katrin Wächter has been working in theatre since 2003: as a dramaturg at the Volksbühne am Rosa-Luxemburg-Platz, at the International Theatre Institute in Berlin, and as the artistic assistant of Rabih Mroué in the project
X-Schools
. After studying theater in Berlin and Dublin, she was the editor of the online platform
Textures
(2011–2014).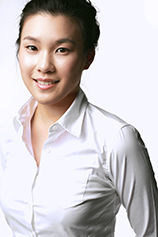 Kwon Songhee
kwonsonghee
Kwon Songhee is a Korean traditional pansori vocalist. She aims to be a vocalist who can restore sense and emotion of same age and she has been developing new concept pansori throughout a variety of sound experiment, voice expression, ensemble of various musical instruments and cooperation with young artists. Moreover, she is trying to become independent of dramatic music sound and suggests new pansori which focuses on an ensemble with various musical instruments, development and experiment of sound and expressions. She was selected as a next generation artist from Korean Culture and Arts Committee and received attention by publishing pansori project 1-3. In 2016, she is an awardee of the Theaterformen Festival Grant, reporting for Textures from the Festival.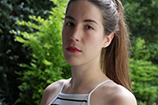 Lucila Piffer
Guest Author
Lucila Piffer (born 1988 in Buenos Aires) is a theater director and a performing arts producer. She works along with creators of different backgrounds, such as theater, dance, performance, literature and music. She has a special interest in the merging of artistic and accademic disciplines, and ceative uses of lo-fi technology. Since 2007 she has collaborated with both local and international artists; among them, Guillermo Heras (ES), Constanza Macras (DE), Silvina Grinberg (AR), Guillermina Etkin (AR), Luis Cano (AR) and Agustina Gatto (AR). Between 2008 and 2011 she directed CARSON, a company of young actors, musicians, designers and visual artists under 30. She also worked in public and alternative theaters as artistic adviser for several projects. She currently collaborates with the writer and theater director Lola Arias, the performer, coreographer and dancer Laura Kalauz and the dramaturgist and performer Sofía Medici. She studies Philosophy at the Buenos Aires University. In 2016, she is an awardee of the Theaterformen Festival Grant, reporting for
Textures
from the festival and the research atelier "Our Common Futures".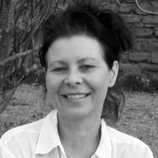 Lydia Haustein
Fellow
Lydia Haustein studied art history, ethnology and classical archeology. She is currently Associate Professor at the Academy of Film and Television "Konrad Wolf" in Potsdam-Babelsberg, Visiting Professor at the Central Academy of Fine Arts, Beijing, and head of the advisory board to the jury at the Ludwig Boltzmann Society in Vienna, Austria. Apart from being committed to teaching and lecturing extensively in Europe, Africa and Asia, she has conducted numerous research projects in Asia, Africa, South America and elsewhere. In 2000 she published a comprehensive overview on video art. She was head of the science department at the House of World Cultures in Berlin, where she was appointed acting director in 2005. At the House of World Cultures she was also the director of the interdisciplinary China Festival and of a cultural programme featuring South East Asia. For over 10 years she was a member of the International Advisory Board of the Institute of Theatre and Cultural Studies in Vienna, and was head of the Advisory Board for Cultural Studies at the Austrian Academy of Sciences.
Maleen Sophie Bettels
Guest Author
Maleen Sophie Bettels is a student at the Institute for Cultural Policy at the University of Hildesheim, the "Cultural Policy for the Arts in Development" UNESCO Chair.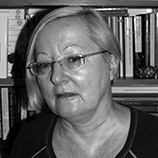 Małgorzata Sugiera
Fellow
Dr. Małgorzata Sugiera is a Full Professor at the Jagiellonian University in Kraków, Poland, and Head of the Department of Performance Studies. Her main research areas are performance theories, cultural studies and queer studies. She has published ten books in Polish, most recently
Other Shakespeare: New Readings of the European Canon
(2009), together with Mateusz Borowski
In the Trap of Opposites: Ideologies of Identity
(2012) and her new book
Nonhumans: Reports from Artificial Natures
(2016). She has co-edited three books in English and German:
Fictional Realities / Real Fictions. Contemporary Theatre in Search of a New Mimetic Paradigm
(2007);
Theater spielen und denken. Polnische Texte des 20. Jahrhunderts
(2008);
Worlds in Words: Storytelling in Contemporary Theatre and Playwriting
(2010). She is also an active translator into Polish of German, English and French books and theatre plays. She is a member of the interdisciplinary panel of experts of the European Research Council (ERC) in Brussels, Belgium, and of the Review Panel of the European Cooperation in Science and Technology (COST).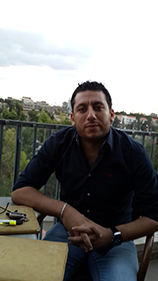 Michael Chahoud
Guest Author
Born in 1985. Worked as artistic director in Syria. Studied in the higher institute of drama and arts in Damascus and graduated in 2010. During studying worked for the project "interactive theater in public schools" with groups of students and graduates of higher institute of dramatic and arts under supervision of Dr. Marie Elias and Omar AboSaada. I participated in workshops on critics, direction and writing, led by Frank Raddatz (Germany), Rogeh Assaf (Lebanon), Omar Abosaada (Syria) and others. As a post graduate, works as artistic director at Youth – Centered Festival, which the only theater festival still left in Syria, in addition to support and producing youth theatrical spectacles in cooperation with Syrian universities. Organized cultural events (theater, music, cinema) and workshops concerned with youth in cooperation with Syrian artists.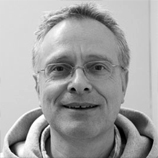 Michael Roes
Fellow
Born in 1960, Michael Roes is a novelist, poet, anthropologist and filmmaker with a focus on exchanges with foreign cultures. He studied Philosophy, Anthropology and Psychology at the Freie Universität Berlin, and holds a diploma in Psychology (1985) and a PhD in Philosophy (1991). He completed his PhD thesis, a study on the sacrifice of sons (
Jizchak. Versuch über das Sohnesopfer,
1991), in Berlin, and has conducted anthropological field research in Israel and the Palestinian territories (1987,1991), Yemen (1993–1994) and the United States (on Native Americans in New York State 1996–1997). He was a Fellow at the Institute for Advanced Studies in Budapest (1994–1995) and held a guest professorship at the Central European University, Budapest (2004; 2005/2006). He has drawn inspiration from a diverse range of cultures in his work, including Native American culture, featured in the novel
Der Coup der Berdache;
contemporary China in
Die Fünf Farben Schwarz;
and the Islamic world in
Leeres Viertel, Weg nach Timimoun, Nah Inverness,
and
Geschichte der Freundschaft.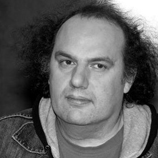 Matthias Lilienthal
Guest Author
Matthias Lilienthal studied theatre, history and German studies. He started his career in theatre in 1979, and has since worked as artistic director at Theater Basel and the Volksbühne am Rosa-Luxemburg-Platz (Berlin). He has worked as a freelance journalist for publications including the taz or the Süddeutsche Zeitung, and has given lectures in Tokyo, Krakow, Buenos Aires and other places. In mid-2000, Lilienthal was appointed deputy director of performing arts at the Berlin Akademie der Künste, and was program director for Theater der Welt 2002 festival in Bonn, Düsseldorf, Cologne and Duisburg later that year. He was manager and artistic director of the new HAU (Berlin) since September 2003. Under Lilienthal's directorship, HAU was named Theatre of the Year by the magazine Theater Heute in 2004, and in 2007 won the German Design Award for its campaign with Neukölln boxers. In 2012/13 Lilienthal was resident producer of Ashkal Alwan's second edition of the Home Workspace Program. In 2014 he was artistic director of Theater der Welt 2014 in Mannheim. At the beginning of the season 2015/16, Matthias Lilienthal took over the artistic direction of the Münchner Kammerspiele.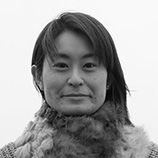 Nanako Nakajima
Fellow
A scholar and dramaturg of dance and teacher of traditional Japanese dance Kannae Fujima, Nanako Nakajima was a Jacobs Pillow Dance Festival Research Fellow (2006) and a visiting scholar at Tisch School, NYU (2006). She was awarded a DAAD research fellowship in 2007 to complete her dissertation, Aging Body in Dance, at the Freie Universitaet Berlin. She was a postdoc research fellow at the Japan Society for the Promotion of Science at Saitama University from 2011 to 2014. She has worked as a dance dramaturg in experimental art projects such as koosil-ja's mech [a]OUTPUT (New York Japan Society 2007) and Luciana Achugar's Bessie award-winning Exhausting Love at Danspace Project (St. Mark's Church, New York, 2006). With Osamu Jareo, Nanako launched the Japanese-German co-production, Thikwa plus Junkan Projekt in Berlin, which was invited to the International Performing Arts Festival KYOTO EXPERIMENT 2012. In 2012, she co-organized an international dance symposium Aging Body in Dance with Professor Gabriele Brandstetter at Uferstudio in Berlin.
Narges Hashempour
Fellow
Scholar, actress, director, writer, curator and dramaturge, Narges Hashempour has been involved in various international theatre projects and festivals since 1991. These include: SALONe TEHERANi. Privates und öffentliches Leben im Iran, (Dresden, 2011); Ich Und… (Berlin, 2008); Songs for Her (Stuttgart and Mühlheim, 2006); Scheherazade im Flughafen (Stuttgart and Pforzheim, 2005); Unwritten Whisper (Tehran, 2003, and Berlin, 2005); The House of Bernarda Alba (dir. Roberto Ciulli, Tehran, Mühlheim, Berlin, Stockholm, Stuttgart, Lièges, 2001); and Nameless Maria (Tehran and, Mühlheim, 2000). She is the recipient of several prizes, including the 2001 Gordana-Kosanovic-Prize for Outstanding Acting awarded by the Theater a. d. Ruhr in Mühlheim, and numerous academic and artistic grants and fellowships, such as the Erasmus Research Fellowship for her dissertation entitled "Traditional and Modern: Iranian Theatre Culture and Gender Performance" at Freie Universität Berlin (2009-2012); a grant from the International Research Training Group InterArt Studies (2012); and a DAAD (2007) as well as an Akademie Schloss Solitude Fellowship (2005-2006). Hashempour has also been an associated member at the "IZ Geschlechterforschung" at Freie Universität Berlin (2011), a member of the International Research Training Group InterArt Studies (2007) and a member of Iran Theatre House (1999).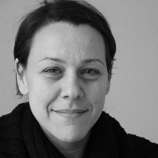 Natascha Siouzouli
Fellow
Natascha Siouzouli studied theatre, philology and literature at the University of Athens and was awarded a Doctor of Philosophy from the Freie Universität Berlin in 2006 (dissertation title: Raum-Zeit-Spiele. Bondy inszeniert Strauß [Playing with space and time. Bondy stages Strauß]). Until 2009, she was a research assistant at the Institute for Theater Studies, Freie Universität Berlin. Since 2010, she has been co-directing the Institute for Live Arts Research |Π| in Athens, Greece. She also works as a translator. Her major research interests concern conceptions of presence and absence in performance, the shaping of identity and community in theatre, relationships between theatre and festival, and the political performance.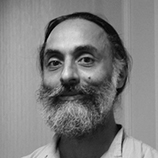 Navtej Johar
Fellow
Navtej Singh Johar is one of India's leading male dancers and choreographers whose work traverses freely between the traditional and the contemporary. Trained in Bharatanatyam at the Kalakshetra, Chennai, he also studied methodologies of dance scholarship at the Department of Performance Studies, New York University. His continual attempt at forging a space for freedom in dance is closely informed by a scholarly enquiry into the complex sociopolitical history of Indian dance; his choreographic work revolves around issues of boundaries, body and identity. Widely traveled, Johar has performed, lectured, choreographed and conducted workshops at prestigious venues all over the world. In 1996, he received the Times of India Fellowship to research the sociopolitical history of Bharatanatyam; the Charles Wallace Fellowship in 2000, a University of Michigan residency and the Sri Krishna Gana Sabha Award for
abhinaya
in 2010. He is the founder of
Studio Abhyas
(New Delhi), a nonprofit organization dedicated to dance training, yoga, humane urban design and the care of stray animals. For further information please consult www.abhyastrust.org.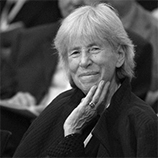 Nele Hertling
Guest Author
Nele Hertling, born in Berlin, studied Philosophy, German Language and Literature, and Theatre Studies at the Humboldt University of Berlin. She freelanced with broadcasting stations and publishing houses. From 1963 Nele Hertling worked as a research assistant in the music and performing arts department at the Academy of Arts in Berlin. 1986-1988 she was director of "Werkstatt Berlin", when Berlin, in 1988 was European Capital of Culture. In 1989 she initiated the Hebbel-Theatre in Berlin and directed it until 2002. From 2002 until the end of 2006 she directed the "Berliner Künstlerprogramm des DAAD". Since 2006 Nele Hertling is vice president of the Academy of Arts in Berlin. She is a member of several committees and cultural initiatives, amongst other things spokesperson of "A Soul For Europe".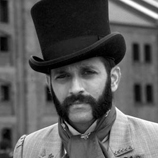 Nikhil Chopra
Fellow
Nikhil Chopra has been working in the medium of live art since 2002, when he was studying at Ohio State University. He returned to India in 2005 and currently lives and works in Mumbai. His concepts and works operate at the threshold of theatre, performance, live art, painting, photography, and sculpture. In largely improvised performances, he inhabits fictional characters and spaces that draw on India's colonial history as well as his own personal history. He was invited to the KHOJ International Performance Art Residency in Delhi and Kashmir in 2007, and to the Kunstenfestivaldesarts' Residence & Reflection project in Brussels in 2009. He has performed at the Serpentine Gallery in London (2007), the Astrup Fearnley Museum in Oslo (2008), the Mori Art Museum in Tokyo (2008), the New Museum in New York (2009), and the Museum of Contemporary Art in Chicago (2010). He performed at the 53rd Venice Biennale and was part of the group show "Marina Abramovic presents..." during the Manchester International Festival 2009.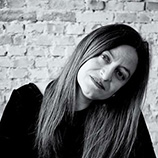 Nora Amin
Fellow
Writer, performer, choreographer, theatre director and educator, Amin is a founding member of the Modern Dance Theatre Company at The Cairo Opera House (since 1993) and the founder of "Lamusica Independent Theatre Group", where she directed and produced thirty-five theatre, music and dance productions since 2000. She has published four collections of short stories, three novels, a poetry audio book and two books on theatre methodology. She is the author of the first Arabic book on theatre and human rights, "The Egyptian Contemporary Theatre: The Art of Claiming our Right", published by CHRSI in 2003, as well as of a book on theatre as a medium for healing and transformation for trauma survivors, "Theatre For Change: From the Internal to the External". In 2009, she launched the independent initiative "Our Stories" to encourage personal storytelling in popular neighborhoods. In 2011 Amin founded "The Egyptian National Project Of Theatre Of The Oppressed" and its Arab network.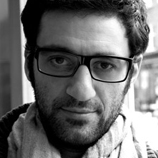 Omar Elerian
Guest Author
Omar Elerian is an Italian/Palestinian theatre director, deviser and performer. He trained at the Jacques Lecoq International Theatre School in Paris. As Associate Director at the Bush Theatre in London, he is involved in all the programming, producing and management activities. Elerian is also in charge of the Associate Artists scheme and of the programming of the RADAR Festival. Alongside the Artistic Director, he establishes the short, medium and long-term artistic and entrepreneurial policies of the institution. His latest directing credits include the acclaimed site-specific production "The Mill – City of Dreams" (Bradford, Yorkshire), "You're Not Like The Other Girls Chrissy" (The Stage Best Solo Performance Award winner, Pleasance Attic, Edinburgh), "Testa di Rame" (Festival Inequilibrio, Italy), "Les P'tites Grandes Choses" (Maison des Arts du Cirque et du Clown, France) and "L'Envers du Décor" (Théâtre des Enfants Terribles, France). He was also Associate Director for Jericho House's production of "The Tempest," performed during the Barbican's bite11 season in St Giles Cripplegate, after touring Israel and the West Bank.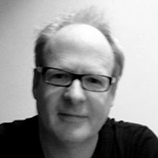 Peter Eckersall
Fellow
Peter Eckersall is Associate Professor of Theatre Studies in the School of Culture and Communication, University of Melbourne. He holds a PhD in Japanese Studies and an MA in Asian Studies, both from Monash University. His research interests include contemporary Japanese theatre and culture, experimental performance and dramaturgy. He is presently finishing a book on performative interactions in art, theatre, and politics in 1960s Japan. From 2006 to 2010, he was Chair of the International Committee of Performance Studies International. He is co-founder and co-editor of the journal Performance Paradigm. He is the dramaturg for the performance group Not Yet It's Difficult (NYID), whose contemporary performance and media works are widely known in Australia, Asia, and Europe. He has been involved with theatre for over thirty years and has worked as an actor, director, dramaturg, research academic, and teacher.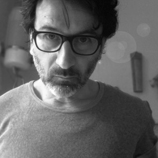 Peter Stamer
Guest Author
Peter Stamer is a director, performer, mentor, and curator in the field of contemporary theatre and performing arts. He was one of the initiators of
A Future Archeology.
Together with Silke Bake, he is currently working on the anthology 
How To Collaborate?
(working title), which is based on the series of dialogues of the same title that took place in October 2014 at International Research Center "Interweaving Performance Cultures." The volume explores various notions, practices, and methodologies of 'working together.'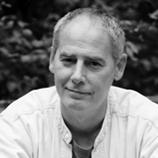 Phillip Zarrilli
Fellow
Phillip Zarrilli works internationally as a director and trains actors/dancers using psychophysical processes through Asian martial/meditation arts. During his career he has created, directed, or performed in over 18 "intercultural" productions. Most recently he co-created and Told by the Wind with Kaite O'Reilly and Jo Shapland (THE LLANARTH GROUP 2010), and "sweet…dry…bitter…plaintive" with Stella Subbiah of SANKALPAM (2010). Zarrilli founded THE LLANARTH GROUP when he moved to the UK in 2000. Projects are international in scope and bring together a variety of artists for collaborative work. Between 1976 and 1993, Zarrilli lived in Kerala, India for a total of seven years—each trip devoted to undergoing intensive training in and researching kalarippayattu—Kerala's traditional yoga-based martial art. He is author of numerous books including When the body becomes all eyes: paradigms, practices and discourses of power in kalarippayattu (Oxford University Press 1998), Kathakali Dance-Drama: Where Gods and Demons Come to Play (Routledge, 2000), and (ed.) Acting Reconsidered (Routledge, 2002), among many others.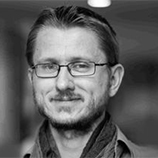 Pieter Verstraete
Guest Author
Pieter Verstraete is an independent theater scholar and former University Fellow to the University of Exeter. For the past 6 years, he has worked and researched in Turkey. His research splits into two strands: One is on intermedial practices in theater with a particular emphasis on sound and listening. The second concerns political and social issues, mainly playing out in the realm of Turkey-Europe relations, which includes debates on interculturalism, (post)migration, democracy, nationalism, and performative protest. He is currently developing a postdoc research that looks at artists at risk in exile. Publications include various works on sound, voice and aurality in
Performance Research
(2010),
Theatre Noise
(CSP 2011),
The Legacy of Opera
(Brill 2013),
Disembodied Voice
(Alexander Verlag 2015), and
Journal of Sonic Studies
(2017). His texts on the Gezi protests and Standing Man were published by
IPC-Mercator
(2013), the
Jahrbuch Türkisch-Deutsche Studien
(V&R Unipress 2014), and
Praksis
(2016). He is also co-editor of books:
Inside Knowledge: (Un)doing Ways of Knowing in the Humanities
(CSP 2009), and
Cathy Berberian: Pioneer of Contemporary Vocality
(Routledge 2014). For more info, please visit: https://pmgverstraete.wordpress.com/.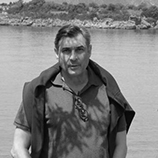 Platon Mavromoustakos
Fellow
Platon Mavromoustakos is Professor at the Department of Theatre Studies, National and Kapodistrian University of Athens. He has collaborated with many theatre organizations in Athens, directed research projects and published on twentieth century theatre and stage directing, ancient drama in modern times, modern Greek theatre, reception of Italian Opera and French theatre. He is a founding member of the
European Network of Research and Documentation of Performances of Ancient Greek Drama
and member of its coordination committee. His books include
Theatre in Greece 1940-2000. A Survey
(2005),
Outlines for Readings
(2006), essays on European and Modern Greek authors, and In
Lieu of Critique
(2006), a collection of critiques. Among other works, he is the editor of
Yannis Sideris, History of Modern Greek Theatre 1794-1944
,
Karolos Koun Performances
(2008),
Theatre of Piraeus
(2013), co-editor in French (with V. Broze, L. Couloubaritsis et. al.) of
Le Mythe d'Hélène
(2005) and (with S. Felopoulou) of
Relations France-Grèce: Le théâtre des années 1960 à nos jours
(2017).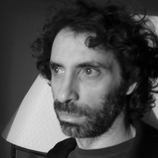 Rabih Mroué
Fellow
Rabih Mroué was born in Beirut. He is an actor, director, playwright, visual artist, and a contributing editor of The Drama Review (TDR) and the quarterly Kalamon. He is also a co-founder and a board member of the Beirut Art Centre (BAC), Beirut. Employing both fictional and true stories as tools for engaging with his immediate reality, Mroué explores the responsibilities of artists to communicate with an audience in given political and cultural contexts. His works include "Riding on a Cloud" (2013), "The Pixelated Revolution" (2012), "Photo-Romance" (2009), "The Inhabitants of Images" (2008), "Who's Afraid of Representation" (2005) and "Looking for a Missing Employee" (2012). He has had solo exhibitions at the Mesnta Gallerija, Ljubljana 2014; SALT, Istanbul 2014; CA2M, Madrid 2013; dOCUMENTA 13, 2012; LundsKonsthall, Lund 2011; and BAK, Utrecht 2010, among others. In 2010, he was awarded an Artist Grant for Theater/Performance Arts from the Foundation of Contemporary Arts 2010, New York. In 2011 he was the recipient of the Spalding Gray Award and the Prince Claus Award.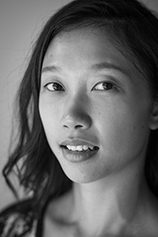 Ren Xin Lee
Guest Author
Ren Xin Lee (Malaysia) comes from a dance background. She works with dancers, actors, and non-performers in devising her works. She created site-specific works "Slope" (2015), "Asing-Asing" (2015), and "National Security" (2014). In 2014, Ren Xin Lee started "B.E.D.", supported by the Krishen Jit Astro Fund. It is a performance research around topics of home, space-sharing, personal dreams and nationalistic dream. The project was also presented as a solo in BO:M 2015 in Seoul. Recently, Ren Xin Lee becomes interested in performance-making in public spaces. She hopes to experiment with regular and durational performance as well as sporadic happenings in public spaces as a process of generating material for the "concluding" piece. In 2016, she is an awardee of the Theaterformen Festival Grant, reporting for Textures from the festival and the research atelier "Our Common Futures".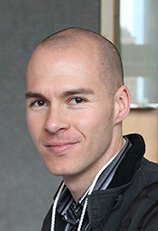 Richard Antrobus
Guest Author
Richard Antrobus holds an MA (Drama) from Rhodes University, South Africa, and a Diploma at the London School of Physical Theater. He was a was the recipient of a Standard Bank Ovation "Encore" Award 2011, a GIPCA fellowship (U.C.T) in 2012, featured in Mail & Guardian's Top 200 Young South Africans 2013, selected for the Cirque du Soleil performer database (2014). For the past 6 years, Richard has been involved in making and directing family theater and theater for young audiences. In 2010 he wrote and performed his show "Stilted" to critical acclaim. In 2013 he also wrote and created a solo, "Being Norm", which he has performed nationally. More recently, he was selected as candidate for Assitej's Inspiring A Generation 2015/2016 programme where he has written a story and play, "The Cloud-Catcher" for children aged 4-11 yrs. In 2016 he is an awardee of the Theaterformen Festival Grant, reporting for Textures from the Festival.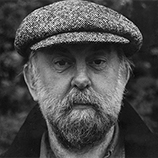 Richard Gough
Fellow
Richard Gough is Artistic Director of the Centre for Performance Research (CPR) - a multi-faceted theatre organisation based in Wales that works internationally. He is General Editor of Performance Research (published bi-monthly by Routledge), Performance Books and Black Mountain Press (imprints of CPR). He is Professor of Performance Research at Falmouth University and Emeritus Professor of Aberystwyth University. He was founding President (1997-2001) of Performance Studies international (PSi). He has curated and organized numerous international theatre projects including conferences, summer schools and workshop festivals, and he has produced nationwide tours of experimental theatre and traditional dance/theatre ensembles from around the world. He has directed over seventy productions, many of which have toured Europe, and he has lectured and led workshops throughout Europe and Australasia and in China, Japan, USA, Philippines, Colombia and Brazil. He has dedicated the last 39 years to developing and exploring interdisciplinary, experimental performance and seeks to present work that pushes boundaries and disciplines.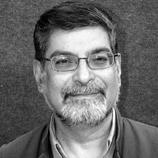 Rustom Bharucha
Fellow
Independent writer, director, dramaturg and cultural critic based in Kolkata, India. Combining intercultural theory and practice with social concerns, he is the author of several books on cultural exchange, globalization, secularism, oral history, and the question of faith. At an activist level, he has conducted workshops on land and memory, the politics of touch, and migration in India, the Philippines, South Africa and Brazil. A former advisor to the Prince Claus Fund for Culture and Development in The Netherlands, he has worked as a consultant for Ford Foundation and the Arts Council in Dublin on policies relating to cultural diversity and artistic practice. More recently, he has worked as Project Director of Arna-Jharna: The Desert Museum of Rajasthan on traditional knowledge and as Festival Director of the Inter-Asian Ramayana Festival in Adishakti, Pondicherry.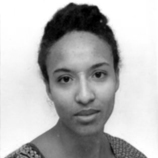 Sandrine Micossé-Aikins
Guest Author
Sandrine Micossé-Aikins is a curator, art theorist and political activist. In her various work fields she seeks to encourage and analyse discourses about the relationship between art and power. Her Projects include the lecture series "Re/Positioniserung: Critical Whiteness/Perspectives of Color" (2009) and the follow-up exhibition "Making Mirrors" (2010), both taking place at NGBK Berlin. From 2008–2012 she co-curated and supervised the project Prèt-à-Partager for the German Institute for Foreign Cultural Relations. She also is one of the editors of the anthology "The Little Book of Big Visions: How to Be an Artist and Revolutionize the World". Sandrine Micossé-Aikins is currently a PhD candidate at the Muthesius Art School in Kiel.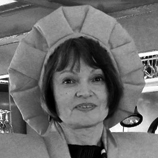 Stanca Scholz-Cionca
Fellow
Chair of Japanese Studies at the University of Trier. She has taught in Munich, Berlin, and Oslo. Main fields of research: Japanese literature, comparative literature, and theatre, (especially nô, kyôgen, and contemporary avant-garde theatre). She has organized various conferences and symposia pertaining to Japanese theatre in international contexts.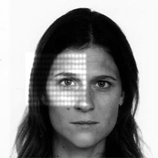 Evelyn Schuler Zea
Fellow
Evelyn Schuler Zea started her formation as anthropologist, translator and video editor in São Paulo, where she grew up bilingual (Brazilian Portuguese and Swiss German). Since 1996 she is attached to the "Núcleo de História Indígena e do Indigenismo" (NHII-USP) and realizes ongoing fieldwork in northern Amazonia among Amerindians known as Waiwai. She graduated in Ethnology, Philosophy and German Literature at University of Basel in 1999 and received her PhD from the Institute for Social Anthropology of the University of Bern in 2006, where she also worked as scientific assistant teaching on Amerindian anthropologies during two semesters. In January 2007 she entered the Postdoctoral Program in Social Anthropology of University of São Paulo, which includes lessons as visiting professor in a postgraduate course on Amerindian translations and relations. Evelyn Schuler Zea received a Differenzstipendium from University of Basel, a PIBIC-CNPq-Scholarship from University of São Paulo, a pre-doctoral funding from the Janggen-Pöhn-Stiftung and doctoral and postdoctoral grants from SNF and MHV and from FAPESP, respectively. She is author of Zwischen Sein und Nicht-Sein: Fragmente eines kosmologischen Tupi-Guarani-Diskurses in der neueren brasilianischen Ethnologie (Curupira, 2000) and co-editor of the review Sexta Feira: Antropologias, Artes e Humanidades, writing articles on the interface between metaphor and translation, anthropology and cinema. Participating in international interdisciplinary research groups ("Projeto Temático Redes Ameríndias", "Dynamiques des circulations migratoires et mobilités transfrontalières entre Guyane, Surinam, Brésil, Guyana et Haïti"), her current research concerns conceptions of "translation" and "relation" in Amerindian anthropologies, grounded in Waiwai conceptual images and social dynamics.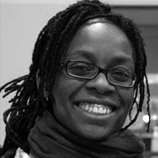 Sharon Dodua Otoo
Guest Author
Sharon Dodua Otoo is a Black British mother, activist, actress, author and editor of the book series "Witnessed." Her first novella "the things i am thinking while smiling politely" was published in 2012 and appeared German translation as "die dinge, die ich denke, während ich höflich lächle" in 2013 (edition assemblage). In all aspects of Sharon's work, empowerment plays a key role. Following completion of her BA degree in German and Management Studies (Royal Holloway, University of London), Sharon worked in various consultancy roles in London and Brighton in the area of anti-racism, race equality and corporate social responsibility. She now lives, laughs and works in Berlin.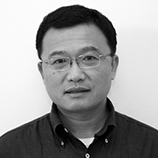 Shen Lin
Fellow
A professor at China's Central Academy of Drama, Shen Lin is also a writer, translator and theatre curator. He has held visiting professorships at universities in Europe and North America. He has been a recipient of British Council and Chinese Education Commission scholarships, Folger Shakespeare Library's fellowships, the State Council Special Grant for Contribution to Culture and Art, the Ministry of Education's Millennium Endowments for Leading Scholars, as well as the China Drama Awards (for theory and criticism). His publications span intercultural performance, Shakespeare, and contemporary theatre. He has created a number of acclaimed productions in China since the early 1990s, and curated the "International Theatre Showcase Beijing" from 1998 to 2002 and the "Shakespeare and Contemporary Stage Masters" event in 2006-2007. He consults some of China's leading performance institutions on their visiting productions.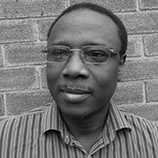 Sola Adeyemi
Fellow
Sola Adeyemi lectures in theatre and performance at Goldsmiths, University of London. His research interests include world theatre/s and performance studies, specifically the works of the Nigerian playwright Femi Osofisan; intercultural performance cultures; avant-garde performance; contemporary British theatre; postcolonial literature and African Studies; and diasporic African and black British theatre in its exploration of the politics of identity on the British stage. He has recently completed a book on Femi Osofisan, 'Vision of Change in African Drama: Deconstructing Identity and Reconfiguring History'. He is Associate Editor of the
African Performance Review
, and Contributing Editor of
3P+ International Journal of the Arts
. Sola is the General Secretary of the African Theatre Association (AfTA), UK, an international non-profit society open to scholars and practitioners of African performance and theatre.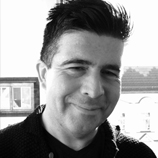 Stephen Barber
Fellow
Author of numerous books on international performance cultures, including three studies of the work of Antonin Artaud (most recently, on the final notebooks:
Artaud: Terminal Curses,
2008), and books on the Japanese performer/theorist Tatsumi Hijikata, on the work of Jean Genet, and on the films of the Vienna Action Group's performances. He has also published many books on urban cultures in relation to performance, film, photography and digital art; his most recent publication (2012) is on the personal archive of the moving-image pioneer, Eadweard Muybridge. The Times newspaper in London called his books "brilliant, profound and provocative," and The Independent newspaper described him as a "writer of real distinction." He has held posts at the California Institute of the Arts, Tokyo Keio University, IMEC in Paris, and was a Fellow of the Rockefeller Foundation's Bellagio Program in 2006. In 2012/13, he was a Fellow at the International Research Center "Interweaving Performance Cultures." During this Fellowship he wrote the book
Performance Projections
which will be published by Reaktion Books and Chicago University Press later this year. He currently holds a two-year "Gerda Henkel Stiftung" Scholarship. Barber is Professor of Visual Culture at Kingston University in London.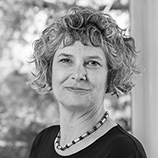 Susan Manning
Fellow
Susan Manning is an internationally recognized historian of modern dance who has presented her research in Germany, France, Great Britain, Japan, and Argentina as well as in the United States. A professor of English, Theatre and Performance Studies at Northwestern University, she has authored
Ecstasy and the Demon: the Dances of Mary Wigman
(1993, 2nd ed. 2006) and
Modern Dance, Negro Dance: Race in Motion
(2004); coedited
New German Dance Studies
(2012); and curated
Danses noires/blanche Amérique
(2008) at the Centre National de la Danse in Paris. From 2004 to 2008 she served as President of the Society of Dance History Scholars, and she currently serves as Principal Investigator for the Mellon-funded initiative, "Dance Studies in/and the Humanities." In 2013 she received the Outstanding Scholarly Research Award from the Congress on Research in Dance.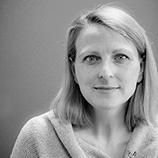 Tara McAllister-Viel
Fellow
Tara McAllister-Viel is Head of Voice at East 15 School of Acting, University of Essex, one of the UK's top London-based acting conservatoires. Previously, she lead the voice programme for two of the acting specialties at The Royal Central School of Speech and Drama (London) and was Visiting Professor-Voice for graduate and undergraduate acting conservatoires at The Korean National University of Arts, School of Drama (Seoul, Korea). While teaching at KNUA, Tara studied a traditional Korean vocal art form called p'ansori under Human Cultural Treasures Han Nong Son and Song UHyang over the course of four years. From this she developed an intercultural approach to training actors' voices, which she continues to develop. Tara is the current Associate Editor-in-Chief for the Voice and Speech Review (Routledge) and a board member of the Voice and Speech Trainers' Association [VASTA] and of The Korean Association for Voice of Performing Arts [KAVPA]. Tara has voice coached numerous West End shows, including Complicite's
The Master and Margarita
at the Barbican. She has taught voice workshops internationally, including at the Institute of Speech and Phonetics at the University of Halle, at the Dipartimento Di Musica E Spettacolo, [CIMES] University of Bologna, at the National Drama School, at The Actors' Centre (Spain) and at the Grotowski Institute (Wroclaw). Recent productions include
The Rootless Forest
, a voice/art installation in partnership with Beth Derbyshire (Birmingham Institute of Art and Design), the Birmingham Afghan Refugee community and Arts Council England;
From the Mouths of Mothers
, an original verbatim piece, at the London Pleasance Theatre, in cooperation with MOSAC and the Arts for All award scheme. It received five stars in Time Out London. Tara received her PhD in Performance Practice (Voice) from the University of Exeter, School of Performance Arts, England and a (three-year) Masters of Fine Arts-Acting degree from the University of Wisconsin-Madison, Asian/Experimental Theatre programme.
>
Thilo Grawe
Guest Author
Thilo Grawe is a student at the University of Hildesheim, the "Cultural Policy for the Arts in Development" UNESCO Chair.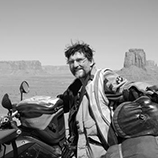 Thomas Lehmen
Fellow
Thomas Lehmen is a freelance choreographer, dancer, performer, and teacher. He studied at the School for New Dance Development in Amsterdam from 1986 to 1990, after which he lived in Berlin for twenty years. There he developed numerous solo and group projects, including "distanzlos," "mono subjects," "Schreibstück," "Funktionen," "It's better to...," and "Lehmen lernt."
 He has been working in North Rhine-Westphalia since 2011, where he produced the works "Schrottplatz" and "Bitte...," among others. Since 2013 he has been touring the world with his current project, "A Piece for You." His enduring interests include communication, and the human being who sees him/herself reflected in the environment and actively influences it through creative relations. His approaches often reveal linguistic elements within conceptional methods and expressions. In his dance, he often explores individual articulations of a technical aspect, and the interrelation of dancers and danced dialogues. He organizes international workshops, has taught at numerous universities across the world, and has held guest professorships in Hamburg, Gießen, and Berlin. He also taught at the dance department of Arizona State University for several years. His teaching focuses on the above-mentioned themes as well as on choreographic systems that encourage individual artistic compositions within social contexts.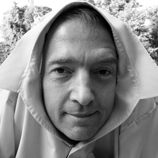 Thomas Martius
Artistic Collaborator
Director, performance- and video- artist, writer, stage-designer. Resides in Berlin, Germany. Leaving a career in business behind, turned to performance art in 1988. Graduated from the Institute of Applied Theatre Studies in Giessen, Germany, 1994. Independent artist since then. Teacher of Video Arts at Freie Universität Berlin, 1996-present. Various "artist in residencies" and scholarships, such as Emily Harvey Foundation (Venice, Italy), Brown Foundation Fellows Program (Dora Maar House, France), Watermill Center (NY, USA). Martius has more than a hundred international performances, theater-projects and videos to his credit.
www.thomasmartius.de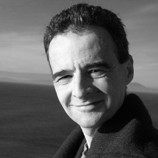 W. B. Worthen
Fellow
W. B. Worthen is Alice Brady Pels Professor in the Arts, and Chair of the Department of Theatre at Barnard College, Columbia University. He took his Ph.D. in English Literature at Princeton University in 1981. Before coming to Barnard, he taught at the University of Texas at Austin, Northwestern University, the University of California at Davis, the University of California at Berkeley, and at the University of Michigan, as well as being a founding faculty member of the International Centre for Advanced Theatre Studies sponsored by the University of Helsinki, Finland. William B. Worthen teaches a wide range of courses in dramatic literature and performance theory, and is affiliated with the Theatre Division of the Columbia School of the Arts, and the Columbia Department of English and Comparative Literature. He is the author of several books, among them Shakespeare and the Authority of Performance (Cambridge, 1997), Shakespeare and the Force of Modern Performance (Cambridge, 2003), and Print and the Poetics of Modern Drama (Cambridge, 2006).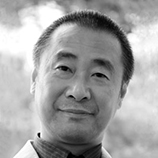 Yu Wei Jie
Fellow
In 1990 Yu worked with an international theatre research project at the University of Bayreuth, from where he obtained his PhD. Since 2001, as Dean of the School of Performing Arts, he has been heading the Theatre Department at the Nanyang Academy of Fine Arts, Singapore, where he has set up a bilingual theatre faculty and distinguished performing arts school. As a theatre educationalist and specialist in training actors, Yu publishes and lectures widely in this field. His long-time research interest mainly covers the area of transcultural theatre productions, especially of the Mandarin reception and interpretation of Shakespeare's works, as well as the modern approaches to/adaptations of Western dramatic literature on the Chinese stage at large.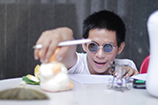 Wichaya Artamat
Guest Author
Wichaya Artamat is a Thai artist and member of
For What Theatre Group
. He studied film in undergrade and is captivated by performances, although he himself does not like to be a performer. He is intrigued by what it means to see or not see, to hear or not hear, and to experience vacant space in performance. He likes to give his audience the freedom to choose what they will notice in his work and to make room for spontaneous action to occur. His most recent stage plays include "6th October Party", "Baan Cult Muang Cult", "In her's view : a documentary theater", and "3 Days in May". In 2016, he is an awardee of the Theaterformen Festival Grant, reporting for
Textures
from the Festival.